The Perfect Match
With a timeless circular design, the suspended, decorative Eula mirror makes a statement yet remains stylishly minimal. The minimalist metal frame and the subtle brass hook give this round mirror its modern-industrial edge and make it a welcoming enhancement in an entryway, over a dresser or above a bathroom sink.
Product Dimensions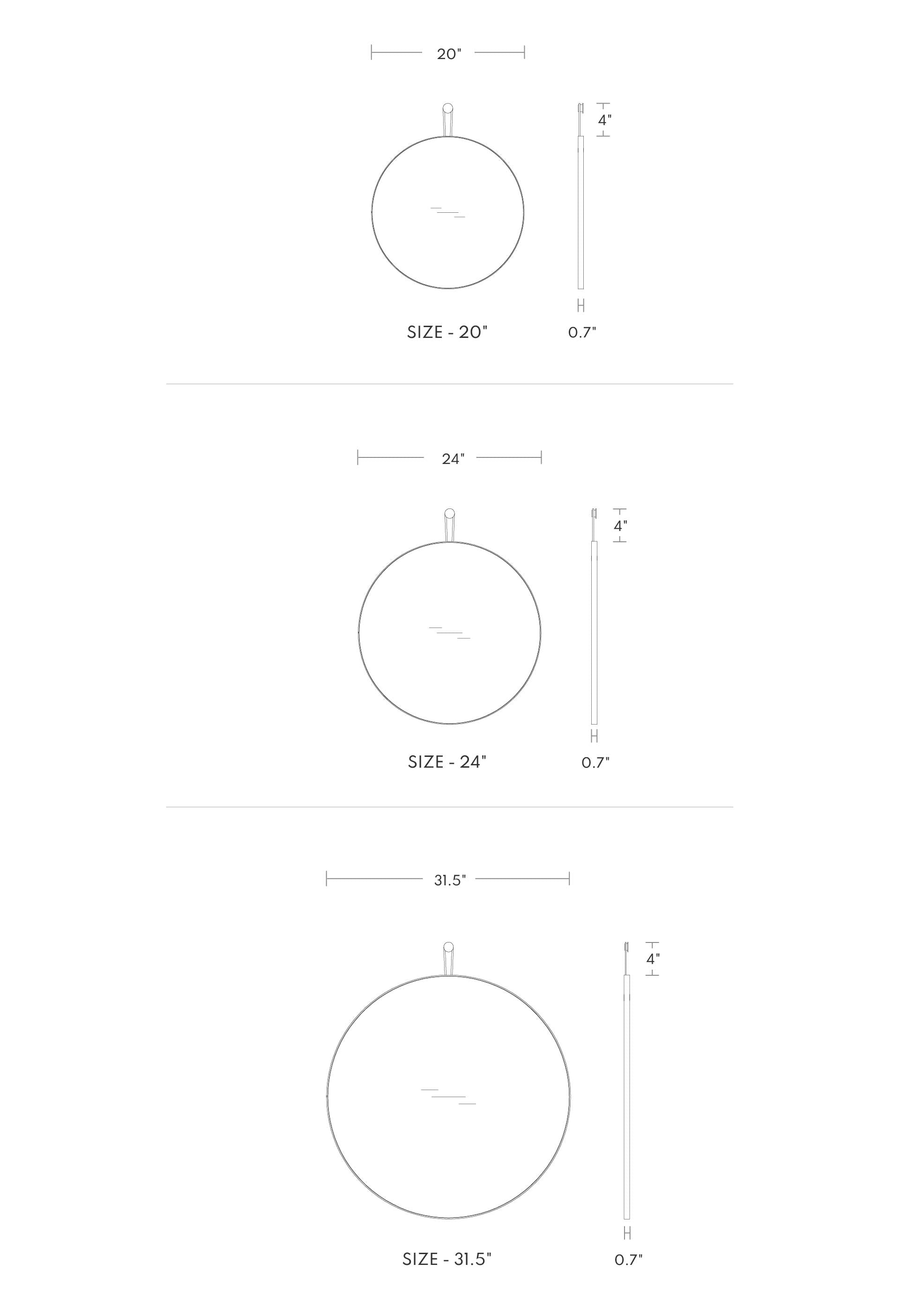 Product Details
Crafted from premium materials
The modern industrial design suits all wall colors and all settings
Double mounting system for added stability: Suspended brass hook and built-in hook located on the back. All hardware included
Premium silver backing prevents corrosion in high-humidity environments
Additional sizes available
Design InspirationEula Mirror
DESIGNED 2020
Created as a sleek alternative to chunky and heavy mirrors, the Eula Mirror is an elegant statement piece alone or as part of a gallery wall. Crafted from warm metals, this circular mirror boasts simplicity and depth. The Eula Mirror was designed to allow you to catch a glimpse at your outfit and brighten up your space all at once.
Shipping
We currently ship to the contiguous 48 states.
Our standard shipping rate is 10% of your total order amount. Most standard orders will be delivered within 5-8 business days.
Expedited Shipping (arriving within 2-3 business days) is available for select items for an additional fee of $5 on top of the standard shipping fee.

Returns
In the event that you are not satisfied with your purchase, simply return it within 30 days from the date of delivery. Depending on the reason for return, you may be responsible for return shipping and processing costs.

To initiate a return for an exchange or refund, please notify us at support@harmati.com or call our customer care center at (00+1) 888-981-0010.